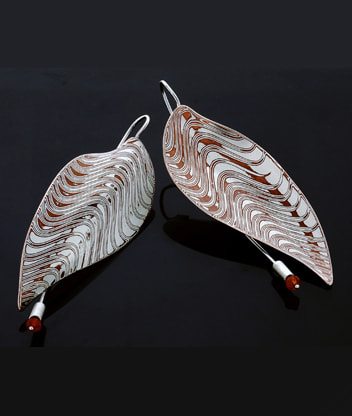 MOKUME GANE LEAF EARRINGS
Leaf Earrings is made with Mokume Gane techcnique: 24 sheeets of 925 sterling silver and copper. If lines of one leaf are concave, other are convex.
Etymologically, term "design" refers to the object's production wich balances technical and functional requirements. Form is the perfect summary of design activities. So I've decided to create a jewelry's collection, called "Design", to give customers best products, wich reconcile beauty and portability. Each jewel has a unique form, that gives more practicality.