Mokume Gane Jewelry
orafaabc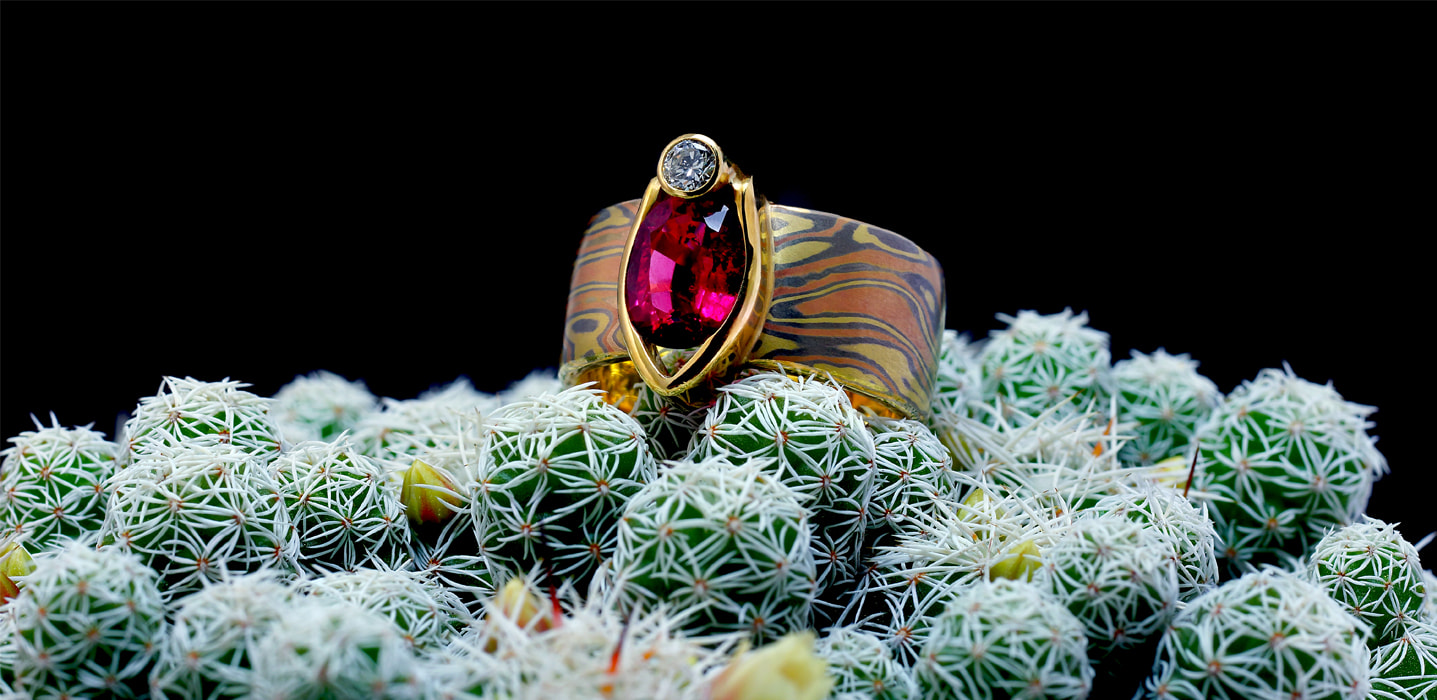 Mokume Gane Jewels stand out the result of an instinctive search of beautiful, through the graceful handicraft of gold, aiming to build items with an almost fluid design. They are a constitutive element of the personality of who wears them, infact, it's always possible to customize your ring or your jewel in mokume Gane choosing between the models in our gallery.
Producing jewels through this technique involves a long and laborious process. Part of it consists in being able to unite in a single block from 15 to 17 sheets of different precious metals: yellow gold 18 kt, palladium white gold 14 kt, red gold 14 kt and/or silver 925. The union of these foils takes place with pressure and the heat, without any welding. Forged the block you can get different designs. The result you get is the uniqueness of the ring, never identical, individual, and this makes it even more exclusive. Taking the material from the same block of sheets you can create two similar jewels, never identical; this makes you appreciate the beauty of the Mokume Gane.
This gallery of jewelry in Mokume Gane is only part of our production.