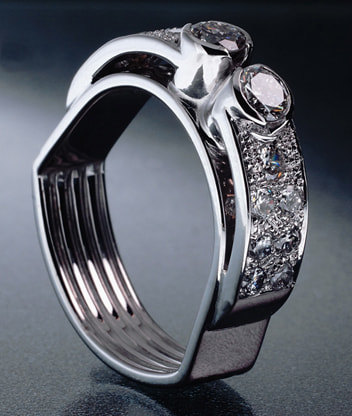 This elengant solitaire ring has got practical form designed for easy portability, it does not rotate like all classic round rings.
AnelV Ring is made up from 18 kt. white gold. and natural diamonds, Ct. 1.03 "G" color.
Etymologically, term "design" refers to the object's production wich balances technical and functional requirements. Form is the perfect summary of design activities. So I've decided to create a jewelry's collection, called "Design", to give customers best products, wich reconcile beauty and portability. Each jewel has a unique form, that gives more practicality.